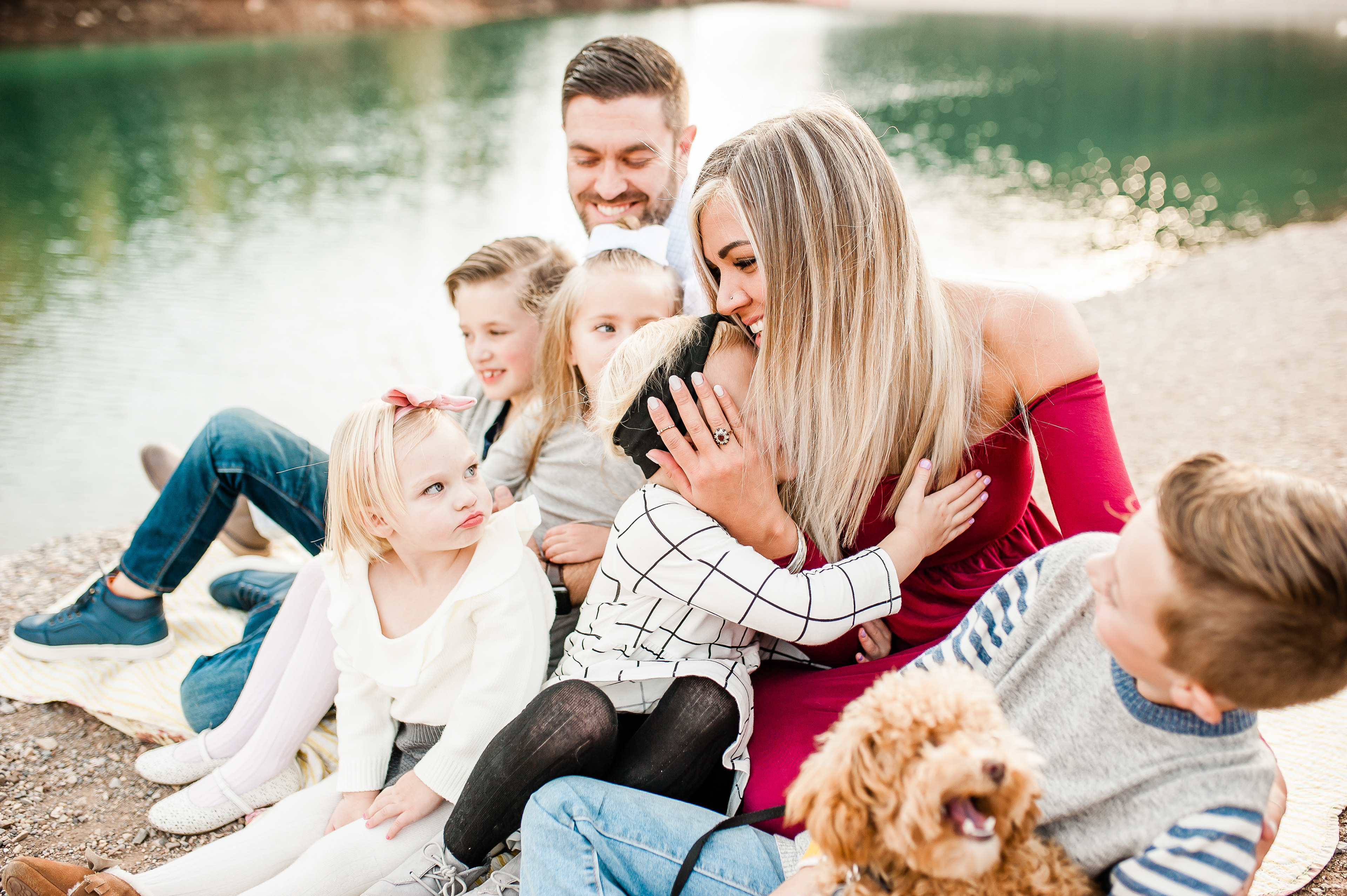 All our portrait sessions include an outfit consultation, and picking out the perfect location to match your vision. We specialize in all things family photography. Don't be afraid to contact us with your requests. 
If you are just looking for someone to snap a few pictures of your family, we are probably not the right fit. If you are looking for someone who will create art to hang on your walls that you will cherish forever, then yes, we are perfect for each other.
What I want to achieve with you is to create photographs that are full of feelings. I want them to radiate happiness. I want you to feel something every time you see them.
We strive to capture all those in between moments to remember how you were feeling in that exact moment. 
We focus on family led posing, so our photo sessions aren't stressful for either you or your little ones. We make sure to capture a few of those perfect, above-the-mantel, everyone looking at the camera pictures as well so don't even worry! Our main focus is to make everyone feel comfortable, have fun, and capture your memories. 
-lifestyle family session
-$290, 50+ images, Utah & Salt Lake County
(up to 6 people - each additional person is $10)
​​​​​​​